SoundCloud cracks 200 million tracks - how you can benefit too
Reading time: 12 minutes
Let's start from the beginning:

In this article you'll learn what SoundCloud is, how it works for you as a musician and how you can make money with it. We also give you an ultimate connactz recommendation on how you should proceed to make yourself and your music even more popular!
What is SoundCloud?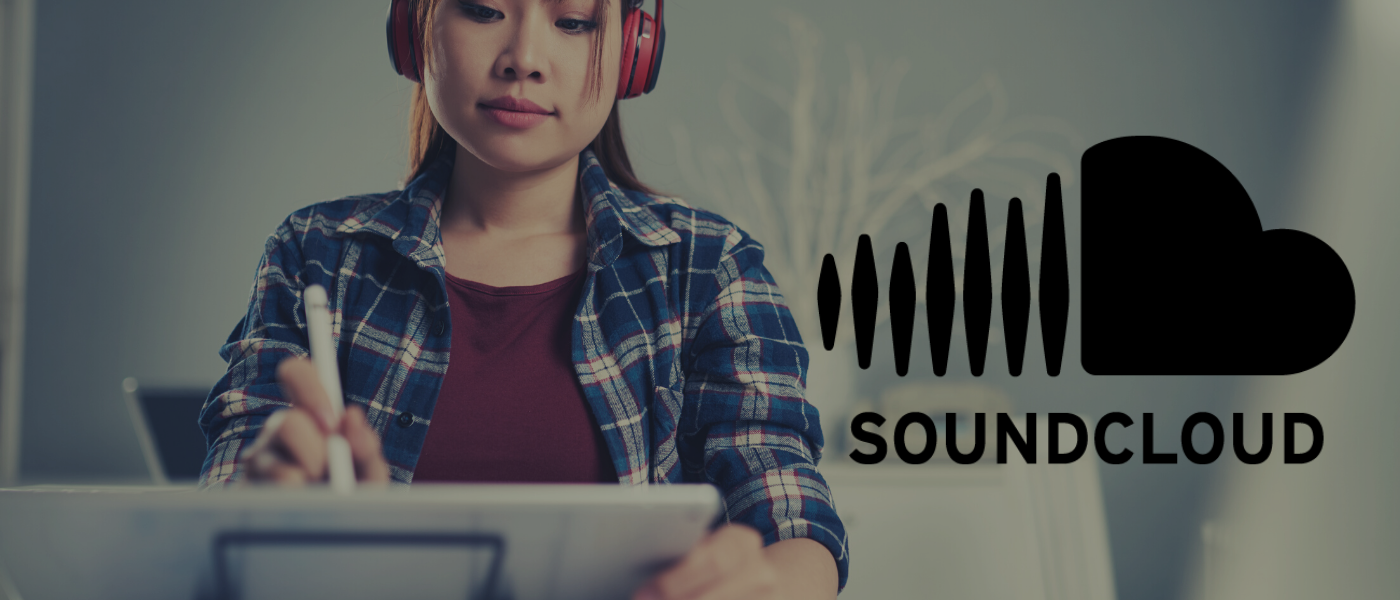 SoundCloud says of itself that it's "the world's largest social audio platform, where anyone can listen to and record tracks to share anywhere on the web."

It's considered a "YouTube for music" and you can reach listeners from all over the world with your tracks.

But what does that mean?
As a digital music service provider, SoundCloud offers services for music fans, as well as artists themselves. SoundCloud is not only a streaming platform, but has also recently taken over the distribution of the tracks.

As a musician, you can upload your songs or beats to the website, allowing users to listen to or download your music online. You receive direct feedback on your tracks via the comment function and can therefore enter into an exchange with your community. The music service provider also offers the possibility to embed your songs in your homepages or to use the distribution to other providers like Spotify and Amazon Music.



The history of SoundCloud
To better understand the concept behind SoundCloud and the company itself - let's take a look at the history of the music service provider.

SoundCloud was founded in Berlin in 2007 by audio designer Alexander Ljung & musician Eric Wahlforss aka Forss. They were able to win music producer Chris Zippel as an investor.
The original idea was to allow musicians to share recordings. In doing so, SoundCloud offered the opportunity to communicate with fans without much effort.

The company grew rapidly and even made MySpace (the older of our readers certainly still a term :-) ) competition.

Over the years, however, SoundCloud has lost a lot of profit and popularity and was on the verge of insolvency in 2017. With a change in leadership and strategy, things have changed. Since Q3 2020, the streaming provider is back in the black!


Today, the service provider can show remarkable figures:Revenue 2019: € 166 million
(of which over 70% from paying subscribers - the rest from advertising revenue)
registered users: approx. 76 million
registered artists: approx. 25 million
tracks: approx. 200 million
monthly listeners: approx. 175 million
listeners come from all over the world, e.g. :

28% from United States
6% from Great Britain
4% from Germany
A few conn
actz

-factz about SoundCloud

We've gathered a few interesting facts about SoundCloud that you probably didn't know yet:
Ashton Kutcher is one of the investors
Songs are streamed worldwide, but the company is based in Berlin
Twitter had not only planned to build a music app with SoundCloud and iTunes, but also wanted to buy SoundCloud
Spotify also had a plan to acquire the streaming platform
SoundCloud is blocked in Kyrgyzstan (because it is allegedly extremist)
How does SoundCloud work for artists?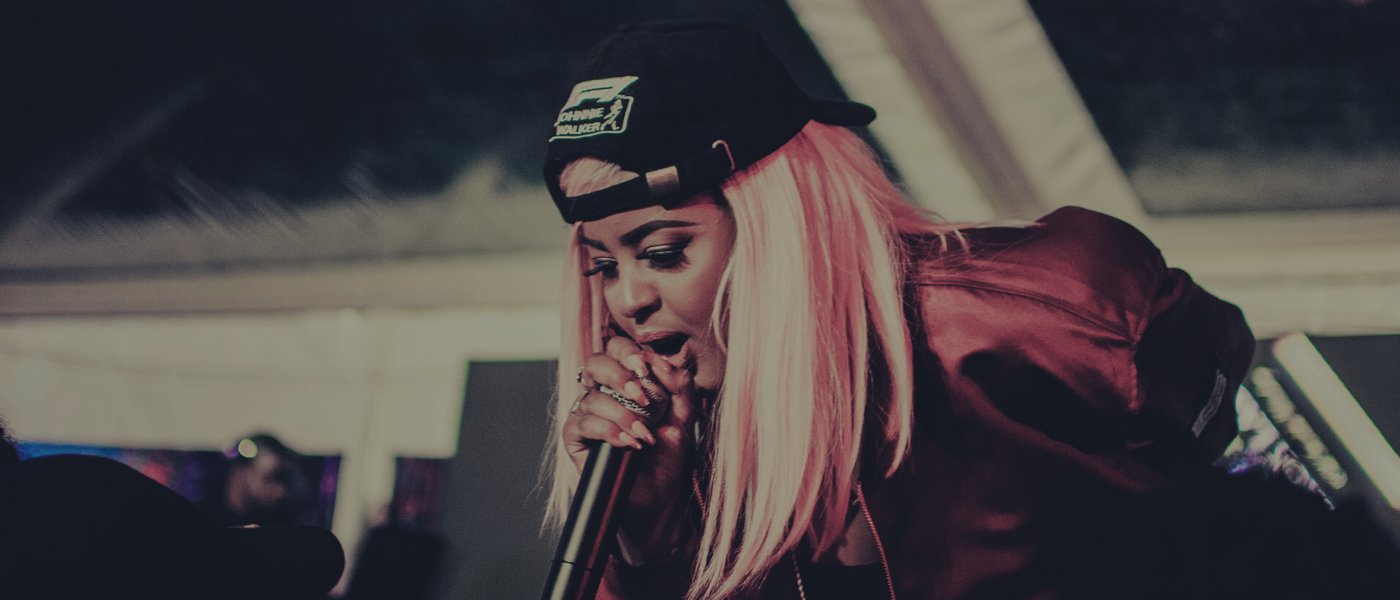 Despite the many users and tracks, SoundCloud conveys a rather personal feeling. It is the platform for (still) unknown musicians and labels. This fact also attracts an audience that is not only looking for mainstream. This is exactly your chance to present yourself as an artist to a suitable audience.
First, simply register as an artist on SoundCloud and then select your package.
3 packages to choose from
SoundCloud Basic
for free

UP- & DOWNLOAD
You can only upload up to 3 hours of music with the Basic version and also the download for your fans is limited to 100 per track.
COMMENTS
In the free version, unfortunately, you cannot activate the comment function, but you can interact with your fans via direct messages and be informed about new messages.
WEB-PLAYER
As a Basic subscriber you have the possibility to embed your songs in your website and customize the view there according to your wishes.
MONETIZATION
With Basic you can't use SoundCloud for distribution and earn money. You can only receive donations from your fans.
TRACKING
To understand who is listening to your music, SoundCloud offers Insights. However, with the basic version, these are very limited.
SUPPORT
With a Basic package you get access to the resource hub compiled by music industry experts, but don't have premium support (guaranteed response within 1 day) like with the other two packages.
Repost by SoundCloud
Approx. 30,00 € / year

The Repost subscription can be used mainly for monetization and offers few other benefits.

You can promote your tracks on SoundCloud's discovery pages and earn money with plays on SoundCloud and other music services like Spotify and Amazon Music or through fan-powered royalties.
SoundCloud
Pro Unlimited
Approx. 99,00 € / year
The Pro Unlimited is absolutely premium class and the most comprehensive package that you can currently purchase at SoundCloud. It offers full services and as the name suggests - no or hardly any limits. In addition to the possibilities offered by Basic & Repost, you can book the following additional services with Pro:
UP- & DOWNLOAD
You can not only upload "unlimited" music (Attention! Small print: "The size for individual music files is limited to 4 GB, the upload time per track to 6 hours and 45 minutes"), but your tracks can actually be downloaded unlimited. In addition, the Unlimited version offers you much better planning. For example, you can determine the release of your songs in advance.
COMMENTS
With Pro you have the possibility to activate and control the comment function. Of course, you can also contact your community via direct messages, just like in the Basic version.
OTHERS
A quite exciting feature with the Pro version is that you can replace your tracks without losing your stats. You'll also benefit from exclusive deals from SoundCloud's audio production partners.
conn
actz

recommendation

For those of you who don't already have a large fanbase and are just starting your career, we highly recommend the Basic package. Once you've built a small community, you can try the Pro Unlimited version for free for 30 days and take your first steps in the monetization process.

However, even with SoundCloud, you won't become successful overnight. To understand how SoundCloud works and how you can use it successfully, read the next section:
6 tips for more reach on SoundCloud
1 | find & use matching tags
With tags you can categorize your music and be found better. The more specific you are, the easier it is for potential fans to find you.
EXAMPLE
Let's assume that you have mistakenly tagged your uploaded track as "pop". What happens now is that listeners who are explicitly interested in pop will come across your music and consider it irrelevant because you don't match their search - the less often you will be placed in search.
CONCLUSION
Ask yourself, which genre you serve with your music and deposit appropriate tags to your songs. We recommend between 5 and 10 tags.
2 | Do not forget pictures!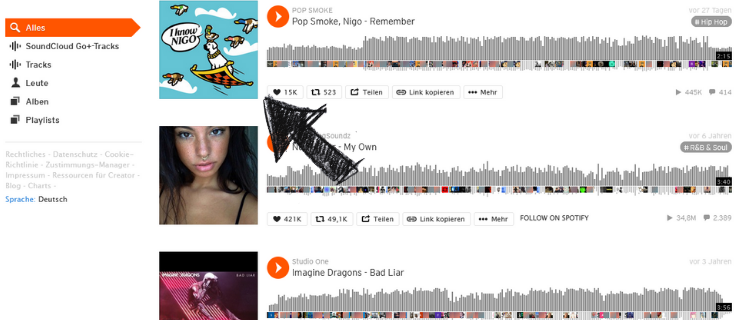 You put so much effort into your songs, yet no one clicks them. This may be because you don't use eye-catching images.
EXAMPLE
We've come across so many artists on SoundCloud who use the same unobtrusive image for every track. They get lost in the multitude of songs available on the streaming platform. Think for yourself - which song would you rather listen to, one with an image that catches your eye, or one with an inconspicuous image?
CONCLUSION
Remember, you want to stand out from the crowd and images are one of the first things listeners notice. Look for images for your tracks that stand out, inspire and at best reflect your music (please be aware of licensing issues).
3 | Without social media - without me
Give your listeners or fans the opportunity to promote you. On SoundCloud, you can add social media links to your profile.
You have already built up a fan base, but the number of listeners is stagnating. Through social media you can call on your fans to promote you.


EXAMPLE

Imagine you have listeners who are so excited about your tracks that they immediately want to share them and follow you as a musician. But without links in your profile, fans will quickly give up on this endeavor.


CONCLUSION

That's why it's essential to add your social media links to SoundCloud.
Another pro tip:
The whole system works the other way around, too. Share your profile and tracks on Facebook and Instagram and send your listeners to SoundCloud . This way you benefit from the followers you already have on both platforms.

4 | What is your track about anyway?
A description can be added to every track on SoundCloud. But this description is often empty or contains only links. But did you know that the description in the songs and the title are relevant for search engines?


EXAMPLE

How about not only appearing in the search of SoundCloud itself, but also search engines like Google placing your tracks prominently in their results? A good description text that contains appropriate keywords can give you a big advantage over other artists.
In Germany alone, Google is searched for "traurige lieder" (sad songs) about 5,050 times a month and for "gute laune musik" (good mood music) about 3,000 times a month, and the competition is still limited.


CONCLUSION

Be smarter and faster than your competitors and fill your description text with suitable keywords. This way you can increase your reach and grow your fanbase!

5 | Exchange with the listeners
Comments on tracks and your profile tell you what users think of your music, and your response to fan feedback suggests closeness and creates a bond. However, as a great artist, you also have to be able to handle criticism.


EXAMPLE
Not everyone has to like your music, and that's perfectly okay. However, it is important how you deal with criticism or negative comments. Ignoring them is the wrong way. Respond to the opinion without trying to convince and show interest. On a comment of a user, which reads e.g. as follows: "I do not like the track!" you can answer that you find that very unfortunate and request the user to listen to the other tracks. Maybe there is one that suits him better.
CONCLUSION
Simply not reacting to comments seems detached. Always remain polite and give your audience the feeling that you notice them and that their opinion is important to you - this way you strengthen your community!

6 | Success does not come overnight
We're often asked, "Why don't we have many listeners on SoundCloud?"
Even if you've followed all the tips so far, sometimes it takes a little more effort to really perform successfully on SoundCloud! Start talking about your music, share it, call your fans to support you and seek contact with labels, promotion channels, music distributors and other artists.
EXAMPLE
No matter the industry, it's all about networking. Your art can be great, but if no one notices it, it won't do you much good. That's why we recommend you to expand your network. Send demos, share links, and write to anyone you think might be valuable to your career. If only one good contact is made, the work will have been worth it.
CONCLUSION
Success doesn't come by itself and nowadays it's not enough just to make great music. The market is flooded with artists and only with commitment and know-how you can make yourself heard.

How do you make money with SoundCloud?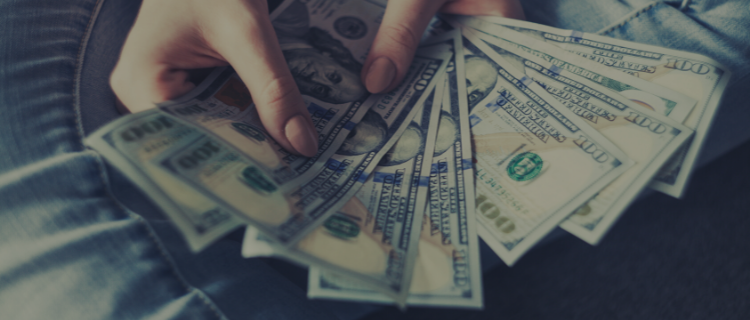 As already described in the previous sections about the individual packages, you need at least the Repost, better yet the Pro subscription to earn money with SoundCloud. The streaming provider's payment model is based on how often your tracks are streamed. It doesn't matter from which platform, because SoundCloud advertises that you receive 100% of the revenue from third-party providers.

The company itself is keeping quiet about how many streams it will pay out for. However, figures of €3.00 to €2,000.00 per month are circulating. From this, we can conclude that about 3€ per 1,000 streams are paid out.
Who can make money with SoundCloud?
Not every artist can earn money with SoundCloud. We have summarized the most important points you need to consider in order to participate in the monetization program:
You must be an independent artist and can only earn money with your own music to which you have 100% rights - so no mixes and currently no podcasts.
You must not have any copyright infringements when you sign up.
You must have had at least 500 eligible streams in the last month.
SoundCloud does not offer monetization for every country - but it is possible in Germany, Switzerland and Austria!
People - not bots - actually listen to your tracks.
And last but not least: You must be at least 18 years old to get paid for your songs.
conn
actz conclusion
We are convinced that SoundCloud offers a good opportunity to present and promote yourself and your music. However, if you are hoping for big money, you might be disappointed.
Therefore, we recommend you to use SoundCloud to get to know your listeners better, to post your tracks and to build up a small but nice community. If you stick with it and your streams increase over time, then you can try the pro version and earn money.