Amazon Music for artists- everything you need to know
Reading time: 15 minutes
You want to publish your own music on Amazon Music? We show you what to consider and give you helpful tips about release, costs and insights.
Amazon Music has undoubtedly become one of the most important streaming platforms in the music industry within a short period of time. Thanks to the e-commerce giant's ever-growing global customer base of around 300 million active customer accounts (as of 2020), Amazon Music has the potential to make Spotify and Apple Music sweat in the long run.
Amazon Music, as one of the industry leaders in streaming, is now expanding its services for independent artists with Amazon Music For Artists, a mobile app that allows musicians to manage their own profile and collect and analyze important, detailed data about their performance and listeners.
The app is a useful complement or alternative to Spotify For Artists and Apple Music For Artists for musicians to gather statistics and information about their published music for further strategy or marketing.

How do I become an artist on Amazon Music?
Getting an Amazon account, importing your own music to Amazon Music and then diligently collecting streams - unfortunately, releasing music on this platform is not that simple. There is a regulated process behind it.

Amazon Music content is provided either by a record label or a distributor. If you are signed to a label, they are responsible for distribution on Amazon Music. If you don't belong to a record label, there are numerous distributors available to distribute your music on Amazon Music and other downloading and streaming platforms that handle licensing, payment, and similar services for artists.
The most well-known distributors are ( at least for the German market):
CDBaby
DistroKid
iGrooveNext
iMusician
Spinnup
Tunecore
Each distributor has its own advantages and disadvantages, so be sure to read all the information (including the annoying fine print!) before choosing one.

Without a record label or distributor, it is not possible to make your music available on Amazon.
Can I add my own music as an artist on Amazon Music?
If you are an artist and want to upload your own music to Amazon Music, you first have to pitch it to Amazon. To do this, write an email to music-submissions@amazon.com and attach the most important information:
Artist name
Song title
UPC / EAN / ISRC Barcode
Release date
Link to the song (e.g. a private soundcloud link)
Name of your label / distributor
Keep in mind that the whole approval process can take 1-2 weeks, and plan enough time buffer until your song's release date!
Is Amazon Music free for artists?
In principle, there are no additional fees for publishing music on Amazon Music. However, it is important to remember that you can only access Amazon Music with a paid Prime membership.

In addition, it is necessary for artists to be under contract with a label or distributor, which usually require a basic fee or additional fees for special services.

So the distribution of your own music on Amazon is not completely free.

Congratulations! Now you know the most important information about publishing your own music on Amazon Music. The first step is done - now comes the next one: your Insights. To see important information and collected data about your performance and listeners, Amazon offers a special app - Amazon Music For Artists.
How do I claim my artist profile on Amazon Music For Artists?
To claim your artist profile on Amazon Music For Artists, there are three conditions to be met in advance:
You need an Amazon account
You are under contract with a record label or distributor
You have downloaded the mobile app Amazon Music For Artists App
Log in
First, log in with your Amazon account (a subscription to Amazon Prime is not necessary, a free Amazon account is sufficient to log in).

We recommend that you use your professional email address with your artist name so that it is not confused with your private email address and Amazon account.
Select role
Now select your corresponding role as an artist. You can choose between the roles Artist, Manager and Label. Several different roles can access and manage the same artist profile, in case your insights are interesting for your team.
Link with social networks
In order for Amazon to verify that you really are the artist whose profile you're trying to claim, you'll need to link your official artist profiles on social networks to Amazon. Specifically, you can verify yourself with Facebook, Twitter, and Instagram. The more profiles you link, the easier you make the verification and approval process for Amazon Music For Artists!
Connect per distributor
Artists whose music is distributed through CD Baby, DistroKid, Tunecore or Tunecore Japan can register directly through their distributor and speed up the approval process.
If you are not with one of these distributors, we recommend adding the name of your distributor in the input field for additional information.
Pro Tip: If you have your own website or artist profiles on social networks outside of Twitter, Facebook, and Instagram, link to them in the input field for additional information. This can help Amazon Music For Artists verify your identity.
Now Amazon Music For Artists will verify your information. The entire verification process can take up to two weeks.
What can I track with Amazon Music For Artists?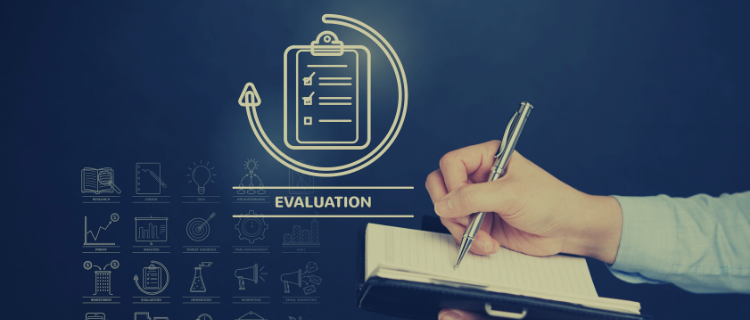 With the help of Amazon Music For Artists, you can track various data about your overall performance, songs, and listeners. The data obtained will help you understand how often your music was listened to, by whom, and how it was found.
Overview
For example, you can get an overview of your overall performance. You can monitor the number of streams and listeners and literally watch them grow, as the streaming data is updated several times per hour. So you can analyze your success almost in real time and get a quick overview.
Streaming
The app also allows for detailed tracking of streams, i.e. how listeners came across your music, as there are several options.

Amazon offers a variety of playlists and stations sorted by genre, mood, or artist. You can think of it as a radio function. If your music is included in a playlist or station created by Amazon, listeners can randomly come across your music without having explicitly searched for it.

You can see not only how listeners found your music, but also how many of your listeners got to your music via different paths.
Fans
An interesting additional feature for analyzing your audience is the distinction between fans and superfans.

Superfans are listeners,
who have streamed your music more often than the average listener
who have songs of yours in their library or playlist
who follow you on Amazon
who have ordered a physical product from you
If you are interested in the top countries of your fans, you can view them in a limited way. You will see only the three most popular countries in the last 160 days.
Daily-Voice Index
A feature that music release via Spotify, Soundclouds or Apple Music can't compete with is the Daily-Voice Index of Amazon Music For Artists. This index shows you how often listeners have asked Alexa to play your music. It even distinguishes if and how often they asked for your artist name, album, song, or part of your lyrics. Amazon works with LyricFind and MusixMatch to determine lyrics. So if you want listeners to be able to find your music by searching lyrics, you should put your song lyrics on one of these two platforms.
Conclusion
Music release on streaming and downloading platforms such as Amazon Music, along with other top platforms such as Spotify, Soundcloud and Apple Music, represents an important potential revenue stream for independent musicians. Amazon Music differentiates itself from its peers through its globally established e-commerce clientele and identification of new success data, thus representing a huge potential for musicians to expand their fanbase. Amazon Music lends itself not only to music publishing, but also to detailed data collection and analysis with novel features related to Alexa. If you want to maximize your musical success, music release on Amazon Music is not to be missed.